As a recently graduated female, I found myself with more free time and a desire to meet new people. So, I decided to download a few dating apps to see what the hype was all about. I started with a well-known app and found myself swiping left more often than right. However, I soon discovered that there were other apps out there that catered to more specific interests.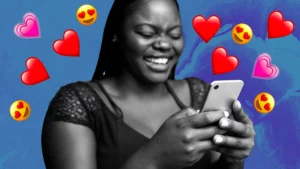 One app that caught my attention was a niche app that focused on outdoor enthusiasts. As an avid hiker and camper, I thought this would be perfect for me. I created my profile, uploaded some pictures of me on various hikes, and started browsing. To my surprise, I matched with several guys who shared my love for the outdoors. We chatted about our favorite trails and planned a hiking date for the following weekend. It was a refreshing change from the usual coffee or dinner dates.
Another app I tried was one that matched people based on their music preferences. As a music lover, this was right up my alley. I matched with a guy who had a similar taste in music and we decided to go to a concert together. We had a great time, danced the night away, and exchanged numbers at the end of the night.
Lastly, I decided to try a more traditional free dating app and found myself connecting with a guy who had a passion for travel. We talked about our favorite destinations and shared travel tips. We decided to plan a trip together and ended up going to Europe for a month. It was a dream come true and we had an amazing time exploring new places and creating memories.
Overall, my experience with dating apps was positive. I met some interesting people who shared my interests and had some great experiences. It was a fun and convenient way to meet new people and explore new possibilities.